Knights of The Devils Vengeance
This guild is only for Nova, and TLA
Goals- To Clear the floors and beat this game.
Royalty Guild Members:
GrandLeader- Kritical
Vice Commander/2nd in charge- Unknown
Commander of The Armories Inventory- Unknown
• Providing equipment - clothes and weapons - for the soldiers
Head of Finances- Unknown
• Keeps track of all Finances and problems with Finances
Guild Offers :  
•Guild Housing- For members that can't afford their own house at the moment.
•A good list of various forms of Crafting, Such as:  Artillatoring, Bowyeing, and Fletchering, Cooking, etc.
•Guild Outfits- Leather, Light Metal, and Heavy Metal
•Guild Colors- Black, And Red.
•Guild Base- None at the moment.
Guild Positions/Ranks Available:
Grandmaster-
The head of a military order of knighthood. A person at the highest level of ability or
achievement in any field.
Grand Master of the Hunt-
Responsible for organizing hunts and guarding royal lands.
Squire of Arms- Beginner Member, Will have a one week trial period, These guys are guards for the guild at first but after doing 25 guild missions get promoted to a Knight.
Knight- Frontliner, Follows the Grandmasters orders to the T whether its right or wrong at the time. After 2-4 raid groups and 50 quest one can become a Paladin, but to do so will have to go through a set of trials.
GrandSoldior- Elite of the Guild- Front liners- and may be sent own there own, or be leaders of small parties. After doing 125 quest for the guild, and has survived 5-10 floors one can become a Grandmaster.
Foot Soldiers- Is selected to be a guard/Side Fighter of one of the 5 leaders. and will guard them from the time he gets to the guild hall and must make sure to follow them home in case they are attacked.
Master Craftsman- The Master craftsman very skilled craftsman, leader of all blacksmiths, Artillator, Bowyer, and Fletcher
Things that will get you kicked out of the Guild
1. Stealing from us ( you will have one chance to redeem your self).  
2. Trying to kill a member         3. Desertion
4. betraying your kin(treason)  5. Repeated refusal to follow orders?
        If Anybody would like to join say something in the comments or pm me.
Amount of members: 1
                                 Guild Symbol:
[img(400px,400px)]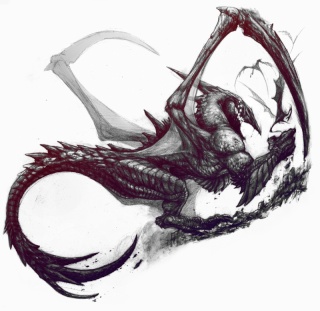 [/img]  
Last edited by Kritical on Mon 18 Jan - 21:45; edited 9 times in total